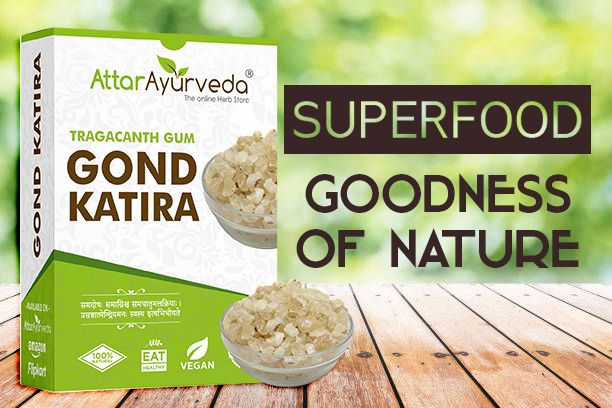 Gond Katira is a natural gum and is very beneficial for our body as it contains a good amount of protein, fiber, and calcium.
It provides many health benefits such as improving heart health, skin health, cooling the body, constipation problems, and giving strength to your body.
Gond Katira Benefits:
Body Cooling – It is a great cooling agent with cooling properties that helps in reducing the body temperature preventing heat strokes.
Improves Skin Health – It has anti-aging properties which help in fighting skin problems such as wrinkles and fine lines.
Improves Heart Health – It has amazing cooling properties and a good amount of protein to improve heart health.
Regulates Digestion – Due to its purgative properties, it helps in treating constipation problems and proper bowel movement.
Improves Body Strength – It contains a good amount of protein and calcium which helps in improving bone health and provides strength to the body.
How to use Gond Katira:
Gond Katira Drink:
A delicious drink for relieving the summer heat. It helps you to cool your body and mind
Ingredients:
Gond Katira – Approx. 5 grams
Sugar – 1 tbs
Water
Crushed ice
Procedure:
Soak Gond in approx. 100 ml of water overnight. It will get soft and fluffy until the next morning.
You will also see an increase in the volume of Gond Katira. Wash it with clean water thoroughly in order to remove any impurities.
Now, once again put it in a glass of water and add sugar to it. Stir it well. Add crushed ice.
Your delicious Gond Katira drink is ready to be served. You can add Rose syrup instead of sugar as per your taste.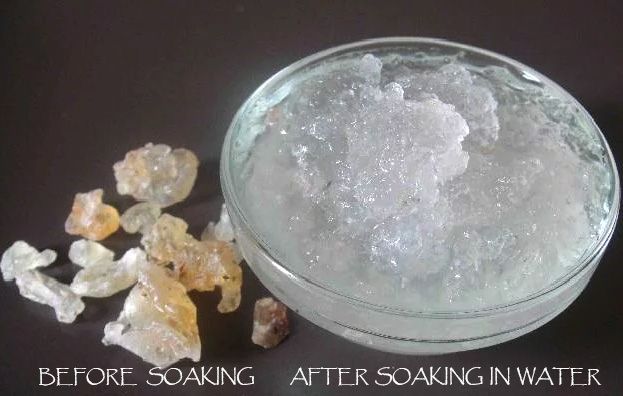 It has both cooling and heat-producing effects.
In summer, it is soaked in water and after some time, it becomes fluffy and soft. Consuming it in this form in summer helps to cool our body.
Common names: Tragacanth gum, Katheera, Haloosiyaa, Dink
Botanical name: Astragalus Gummifer