Wheatgrass Powder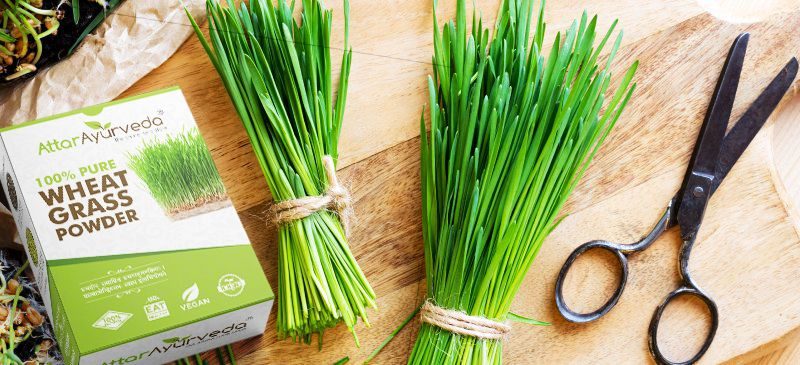 Benefits of Wheatgrass Powder
Regular consumption of wheatgrass powder/juice helps in faster hair growth due to the presence of vitamins B12 and C, iron, and iodine. It strengthens hair follicles, thus preventing breakage and hair fall.
It is a natural liver cleanser and detoxifier acts like an antioxidant to reduce free radical damage, is a blood strengthener and can help give you a boost in energy.
It restores fertility and balances the hormones.
It helps prevent tooth decay.
It acts as an antiseptic to treat odors, wounds, skin grafts, ear infections, and scars.
It improves eyesight particularly is helpful in correcting night vision.
How to use Wheatgrass powder
Pour approximately 1 cup of water into the blender and add 1 tsp of wheatgrass powder. Blend until the wheatgrass powder is uniformly mixed into the water. Add about a cup of fresh fruit and blend to make a smoothie. Add ice cubes if desired.