Dried Rose Petals – Gulab Patti
Dried Phool Gulab Patti is rose petals of flowering plant native to Asian countries. It is also known as Perigindi, Gōlāpa, Gulabi, and se leva.It used for the cosmetic and also for the medicinal purpose.
How to make Rosewater from dried rose petals at home?
Ingredients Of Rosewater
Dried Roses Petals (100 Grams)
Distilled water (enough to cover the rose petals)
How to Make Rose Water
First, take dried red rose petals and wash them with water to remove any leftover residue.
Add petals to a large pot and fill with enough distilled water to just cover (no more or you'll dilute your rosewater).
Now, heat it on medium-low to bring the water to a simmer and then cover it.
Let it simmer for 20-30 minutes or until the petals lose their original color and are a pale pink.
Now, Strain this mixture to separate the petals from the water.
Discard the petals and place water in a clean glass jar to store.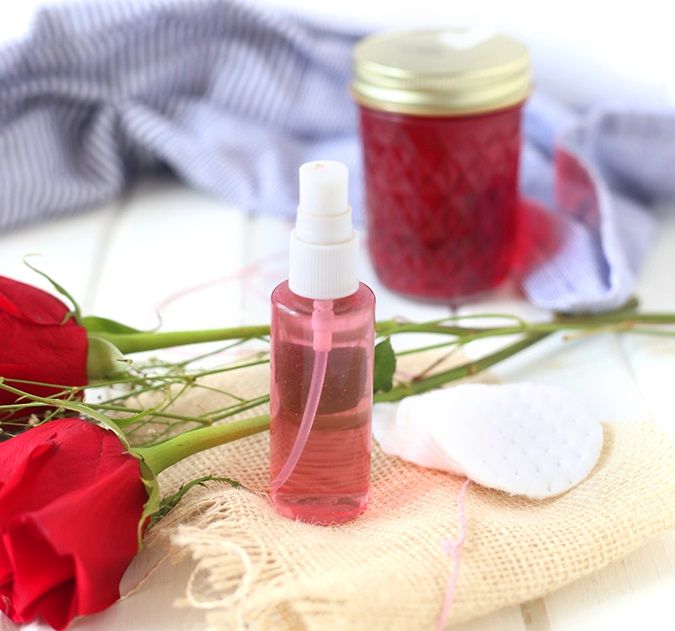 Benefits and usage of Rosewater are as under:
Rose water helps to cleanse, tone, and soften your skin and also helps to balance oily skin and treat skin irritation.
Sprinkle petals or rose water in hot water bath to relax your mind and body.
Consuming raw Rose petals also enhance metabolism and help flush the toxin out of the body and helps lose weight.
It also Provides helps in stress, fatigue, insomnia, frigidity, depression, and irritability.
How to make Rose syrup at home?
Ingredients Of Rose Syrup
1 cup Dried red rose petals
4 cups 

Water

2-3 cups 

Sugar
How to Make Rose Syrup
First, Boil 4 cups of water in a saucepan. Take petals in a glass bowl and pour the boiled water on top of the petals, and then stir it for a few seconds. Keep rose petals in water until it cools down. Once the petals cool down, refrigerate the petals and water-filled bowl for 12 to 15 hours.
Next day, strain the water into a saucepan (your rose water will be dark red). Place the saucepan over medium heat. Add the 2-3 cups sugar(according to your taste) and 2 cloves to the rose water. Keep stirring this solution to dissolve the sugar. As the solution heats up you will see the water frothing at the top. Gradually the foam will go away as the water begins to boil. Once the water begins to boil, turn the heat to low and simmer for 10 minutes and turn off the heat.
Allow the Rose Syrup to cool completely. The syrup will become thick as it cools down.
The Rose Syrup is now ready to be used in your favorite food such as Ice creams, Milkshakes or Juices.
You can store the Rose Syrup in a glass bottle and refrigerate it for at least 2 months.