Kutki – The Powerful Liver Healing Agent
Uses of Kutki:
It is mainly used in controlling diabetic level naturally.
It is mild laxative in nature and assists in proper bowel movements.
It is very effective as a  liver healing agent.
Also used in removing excess heat from the body.
A natural blood cleanser
Helps in the expulsion of toxins from the body in the form of urine.
Also supports a healthy immune system.
Suggested Use: Take 1/2 tsp of Kutki powder along with warm water, once or twice a day or as directed by the physician.
Tags: Diabetes, liver, Blood sugar, immune, body heat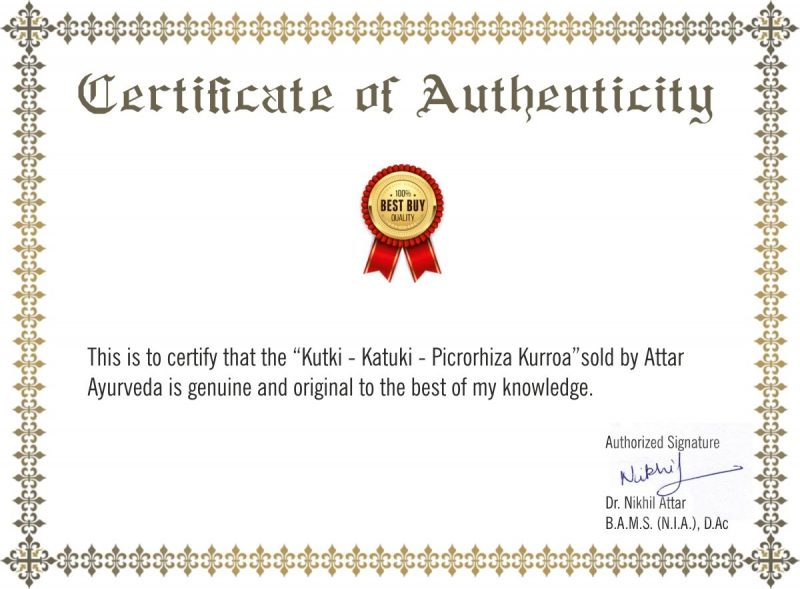 Common Names – Picrorrhiza (English) , Katuka (Hindi) , Katuki, Katki ( Bengali), Kadugurohini, Katukarogini ( Tamil), Kadu (Gujarati), Katuka Rohini (Telugu) , Kharabake (Arab and Farsi), Kadugurohini (Malayalam) , Kaundd, Kaud (Punjabi),  Bala Kadu, Kali Katuki (Marathi), Pichrohiza Kurroa